Company Profile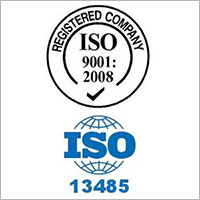 Mesco Surgical has witnessed a fantabulous success since its inception in the year 1993. The honorable CEO Mr. Bhavin Shah has also played and essential role in the placement of the company at the top with his in-depth knowledge of the dealing of IV Infusion Set,Blood Transfusion Set,Scalp Vein Set,Measured Volume Set,Urine Collection Bag, Suction Catheter, Nasal Oxygen Catheter, Nelaton Catheter, Rectal Catheter, Male External Catheter and many more.Besides this, our company is also positioned at the top among the prime Suction Catheter Exporters and Surgical Tubes Suppliers in India.

Infrastructure
Our state-of the art infrastructure is backed with the technologically advanced tools and machineries that help in the manufacturing of flawless range of surgical disposable products. Moreover, our infrastructure also includes quality control lab that is well equipped with the most advance techniques. Sterilization process recorder and manufacturing under Class 10,000 clean room area are also inevitable part of our infrastructure.

Quality Assurance
For the assurance of the quality of the medical disposable products, various stringent tests are performed under the supervision of quality control experts. These tests are conducted from the very initial stage of procurement of materials to the final stage of dispatch of finished goods.

Esteemed Clientele
The huge clientele reflects upon the reliability and unmatched quality of the surgical products. Customers are also facilitated with the availability of the customized medical disposable products as per the specifications and drawings provided. Moreover, reliable and timely services are also offered.